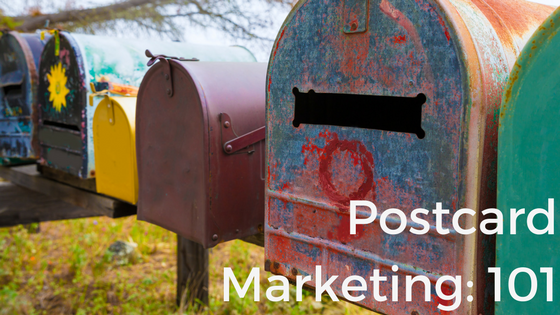 Using postcards to market services is nothing new. This form of direct mail advertising has long served as one of the best ways to precisely target the customers you want. For telecom service providers trying to drum up business in smaller markets and rural areas where connectivity concerns can make web marketing channels more limited, it becomes an even more critical component of a successful campaign. To be successful, though, you'll have to stay ahead of the curve while combining creativity and personalization to yield results.
The Effect Of Personalization
These stats from Small Business Trends show the efficacy of direct mail, with 80-90% of direct mail being opened and an average ROI of 18-20 percent. Direct mail takes on an even greater role, however, when combined with strategies to make it more personal. Take a look at this list of direct mail case studies, for instance, courtesy of the United States Postal Service. They concluded that customized mail had a higher average response rate for the telecom company used in their example than non-personalized methods of direct mailing–an increase of 2.1 percent.
Then there's AT&T's success with a hyper-specific, outside-the-box direct mailing approach. Their technique, dubbed "video in print," was crafted to appeal directly to the important influencers they wanted to capture. The campaign went out to fewer than 75 high-value targets, but nine percent (9%) directly converted to sales. Even though this campaign had the backing of AT&T's hefty amounts of capital, the example holds lessons for those with smaller budgets–direct marketing can achieve sales results when executed correctly.
These mailing strategies worked because they were well aware of their target audiences and made their materials personal to each one. This approach helps bypass the knee-jerk reaction a home or business owner might have by showing them that you've done your homework and aren't just shotgunning marketing materials at random.
Getting Results from Direct Mail
When crafting a mailing campaign that relies on postcards, the key to grabbing your potential customers is in the design. You might already have a graphic artist who can make your cards look slick, but the design has to contain more than mere visual appeal. It must also appeal to the psyche of your target. We already mentioned how personalized information factors into the game–do your research and planning so that you can include details that are relevant to the customers in the geographic area you're targeting.
Postcards, particularly oversized ones, can pack in a lot of information. In spite of that, resist the urge to make your design crowded. Use short headlines, direct language, timely references and calls to action that will entice your potential clients to take the next step (contacting you for more information or singing your praises to their friends and neighbors).
Remember, you're not trying to close a sale with direct mail; rather, your goal should be as follows:
DON'T be boring with your postcards – think about your customer coming home from work and checking their mailbox.
DO Grab interest so that reader feels self-motivated to reach out to you or tell others about your service.
DON'T make them look like obvious advertisements
Remember, ad-like or boring direct mail content is the one-two kiss of death for any direct mailing campaign.
How CrowdFiber Fits Into Your Plan For Success
CrowdFiber can help elevate your direct mail marketing to the next level. The geomarketing platform provides the tools to quickly add and send mail of various sizes from with only a few clicks at an affordable rate. No printing, mail merge, stuffing or stamping. You can track all the mail you've sent to see delivery dates to each prospect or subscriber. Our list and address segmentation tools allow you to craft direct mail messaging micro-tailored to the community, neighborhood, hobby, interest level, business type, or other demographic.
In addition to one-click direct mail fulfillment, CrowdFiber provides an avenue for your customers to send mail to their neighbors. By empowering your customers in this way, your marketing efforts will multiply, as zone goals drive first adopters to become advocates for your service. Look for the next deep dive into customer referrals.
In the meantime, get mailing and share with us your geomarketing questions and successes!